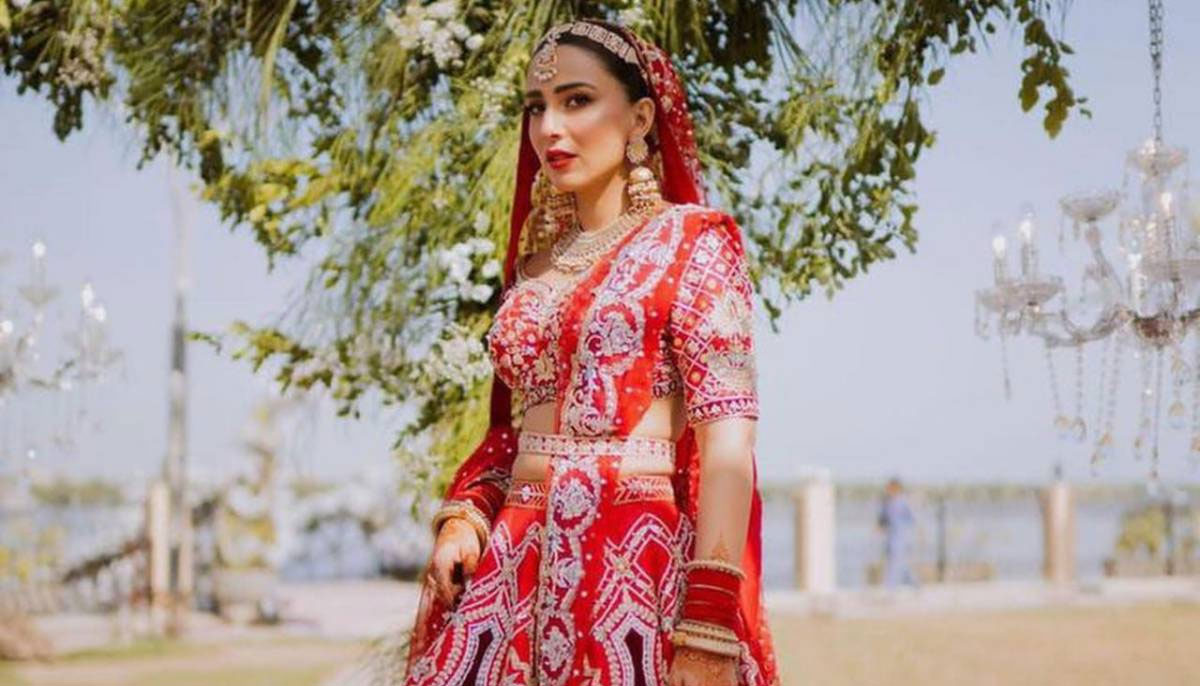 Pakistani actress Ushna Shah, who deactivated her Instagram account a few days after her wedding, is now back with more glimpses into her big day. 
The actress was mercilessly trolled and bullied for what she wore and how she celebrated the happiness. 
However, she is now on the photo-sharing app and has shared more pictures and videos which includes unseen insights into her Shadi and Valima as well as a new post dedicated to the UK band, Sahara Music, for their stellar performance at her ceremony. 
She also posted a picture with her husband Hamza Amin on her Instagram stories and captioned,  "Shaadi Mubarak, Mr Amin."
Shah's die-hard fans are happy to see her online and signed in.