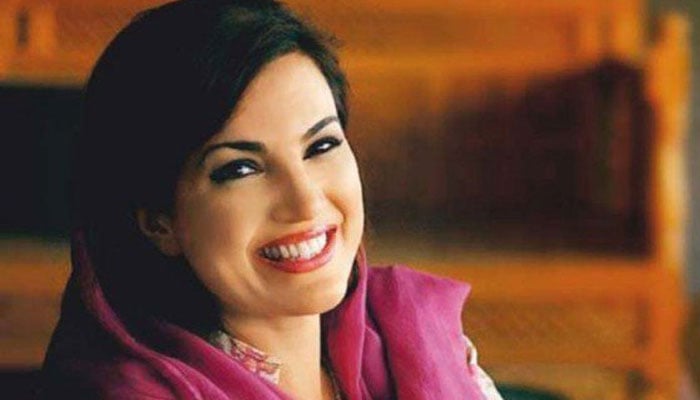 British-Pakistani journalist Reham Khan is grateful for all the blessings in her life as she turns 50. 
She is more than over the moon to have found the love that was missing last year. 
Reham first got married to former Prime Minister Imran Khan but parted ways. Earlier this year, she tied-the-knot with a model Mirza Bilal. 
Her new husband is making her feel loved and Reham is thankful, urging all her fans to be hopeful in life, keep praying and  have faith. 
Taking to Instagram, this Tuesday, Reham shared a cute picture intimately posing with her husband and a vase of lovely flowers became the highlight of the post.
The two twinned in white, looking very much in love and penned in a small note for her fans, "If you have lost hope, if you are down today, not only do I pray that you find love and happiness but also let me tell you that from one birthday to the next, your world can change." 
"After the most dreadful birthday last year, I can't believe I was given so much unexpectedly. The only condition is… leave it to the power that created you! Have faith." 

A few hours later, she dropped another video blowing her birthday candles and captioned, "I've never counted the years, but rather counted the blessings. I am proud of every year of my life and make no attempt at hiding my age. Growing older is great. It makes one more interesting hopefully more intelligent too but above all, it means I've seen my children and my nephews grow up in front of me."
"It's been a great half-century and I've just begun to live so chin up girls. Let's face it all with a smile and our favourite lipstick!" she writes.