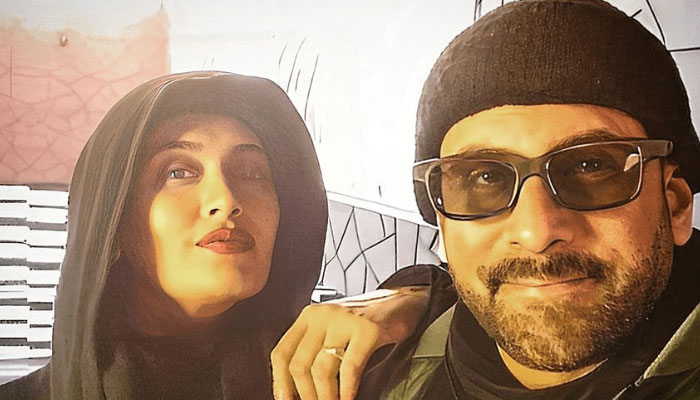 Shamoon Abbasi, who has made headlines for his marriage to Sherry Shah, opens up on how fruitful making it halal is than having girlfriends. 
The two have worked on numerous projects together and recently announced they were married. They took four long years to actually publicize it. 
The  Durj actor took to his Instagram page and along with a decent picture of him and wifey he had good things to say about the concept of Nikkah while relating his own experience, "Getting married to someone in front of Allah's name is better than having girlfriends live with you and being called a stud." 
"Hence, I am proud to have married again because I always wanted a life that brought peace into my life, and I finally found that peace in her."

He then elaborated, "The fact is that Sherry Shah and I got married four years ago and never shared the news on social media because of the toxicity of social media. Now that it's public, I would like to thank everyone by heart who sent their prayers for both of us after reading the post about our marriage."

Abbasi then concluded his post with a sarcasm, "I know many will want to joke and troll this news, but I think haters will hate, potatoes will potate and rotis will rotate, so it's all fine!" 
Their union would be the second marriage for Shah and third for Abbasi, who previously married actors Javeria Abbasi and Humaima Malick.