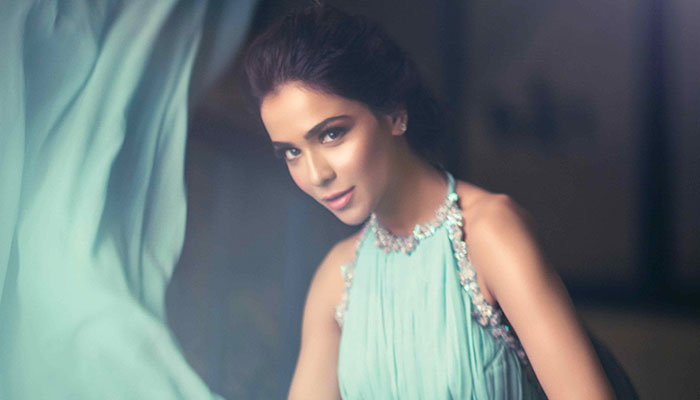 The beautiful Humaima Malick spends her Tuesday morning in a fun online interactive session with fans. 
Being a celebrity, the Legends of Maula Jatt actress feels the need to keep in touch with her fans. 
Humaima discussed happiness, marriage, her brother Feroze Khan, importance of self-love and the ways one can get rid of intense depression. 
So on her Instagram stories, Humaima posts a question sticker which says "Can't sleep, let's talk peeps. Ask Me Anything" and here fans got excited.
Well unsurprisingly the first question was about her marriage plans. The star, who tied-the-knot with actor Shamoon Abbasi in 2010, filed for divorce after two years and since then is single so her fans have been quite curious if a second marriage was in her cards. 
A fan asked, "When are you getting married?" and to this she responded, "Whenever Allah wants and when someone will fall in love with me." 
Another then asks if Humaima is satisfied with the kind of life she is living. 
 "Khushi jitni khush hoti hai mai utni khush hoon (I'm as happy as happiness can be)," replied the diva. 

The next one was therefore wondered if she misses her brother Feroze Khan, who was caught up in a legal battle following kids custody. 
In an audio message, the star gave a cute response, "You miss those who you've forgotten. He lives with me, in front of me. He's the apple of my eye. He's my life.'' 
While those who have a tough time loving themselves wanted to gain therapy from Humaima but little did we know that she herself needs to master the art first. She revealed, "The day I learn this, I'll definitely give an answer to you. Pray that I learn to love myself too. But from what I know about self-love, you get it from loving other people. Spread love and be kind to people, you'll start loving yourself." 
Last but not the least one social media user requested her to pen a short message on combatting depression. 
 "It's not that easy and for that, I need to be completely okay too, But what I would say that if anybody around you is not feeling okay, just don't tap them on their shoulder. Just don't tell them to forget everything. Do not tell them that you're there for them and that everything will be okay. Do something for them." 
Along the lines Humaima urged all her die-hard fans to love, forgive and forget as life is too short.