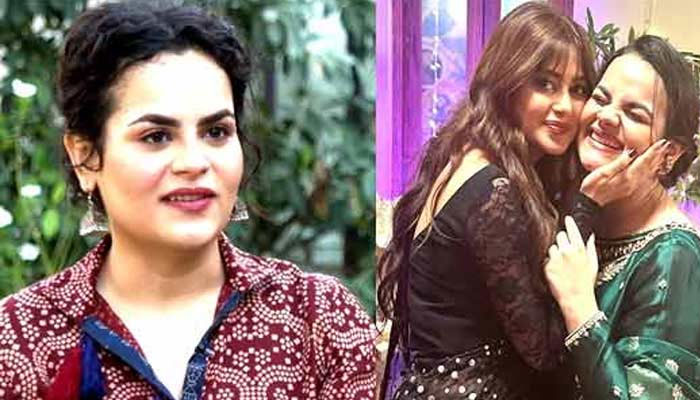 Television actress Qudsia Ali heaps praise on her co-actor Sajal Aly. 
The two worked together in a movie Khel Khel Main and she tends to be amazed by Sajal. 
In a brief chat with BBC Urdu, the Baitiyaan actress talks about the Yakeen Ka Safar star, "Sajal Aly is so humble, so humble, she is so down to earth, even if I message her that I'm stuck in this situation, this is the problem, then she properly guides me, she tells me what to do, that's why I'm so lucky, I am lucky to have her, I have got a chance to work with amazing people who guide me, there are a lot of people who don't even want to talk to you but Sajal isn't like that." 
"She is amazing and such a sweetheart," adds Qudsia. 
Sajal is considered to be the angry and rude bird of the industry but Qudsia cleared the false perceptions.