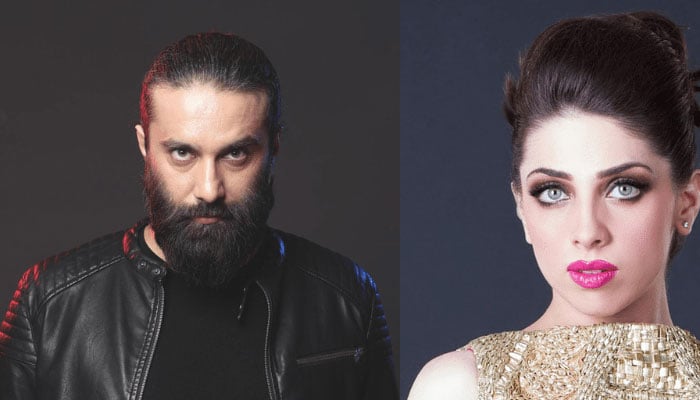 Singer Maha Ali Kazmi calls out Noori's Front man Ali Noor for harassment in an IG interaction. 
While conducting an Ask Me session online the singer related the dark sides of the industry and a whole new level of work immoralities, highlighting Noor as the culprit. 
On hearing this, several media outlets did reach out to her and she without any reluctance listed down the events. 
Calling him a 'sabotage' she created a whole set of controversy and hate. 
Explaining the harrowing details she released a statement saying, "Noor reached out to me through a Coke Studio employee, expressing the desire to meet up with me for an audition for Coke Studio (CS) Season 9, which commenced airing in August 2016."
"Subsequently, a meeting was scheduled at the CS office in Karachi. I was over the moon at the possibility of being featured in one of Pakistan's leading music platforms. But after arriving at the venue along with my manager, things changed." 
She further went on saying, "I was asked to wait in the interview room. Ali Noor entered and greeted us. No sooner, I sang two lines of a song I had prepared but before I could finish, he interrupted me with belittling comments. Asked me in an authoritative and rather intimidating manner whether I would be choosing the key I will sing in or he will set it for me." 
"Anyone with the slightest knowledge about music will know that every singer has a unique vocal range and a comfortable key they can sing in. He then turned on the tanpura app, as if I could not sing myself rather than letting me continue my song. His motives were clear, he just wanted to shatter my confidence. At that point I felt very intimidated, deeply uncomfortable and vulnerable.'' 
It was a traumatic experience and Noor tried to break her ability to be able to come off as a star. 
"He went on to suggest that if I wanted to salvage my career as a musician, I should come to him to Lahore and record an album with him. He went on to describe me as weak and gullible and incapable of making decisions for myself. He said he would like to take the opportunity to mould me in the image he felt fit." 

Maha's accusations were publicly made and this time Noor did not stay quite and instead has taken  staunch action against the Sitaro ki Khoj crooner.

He sent her a legal notice denying baseless accusations being levelled up. 
Well this is not the first time Noor had been accused as something similar did happen in February, last year.