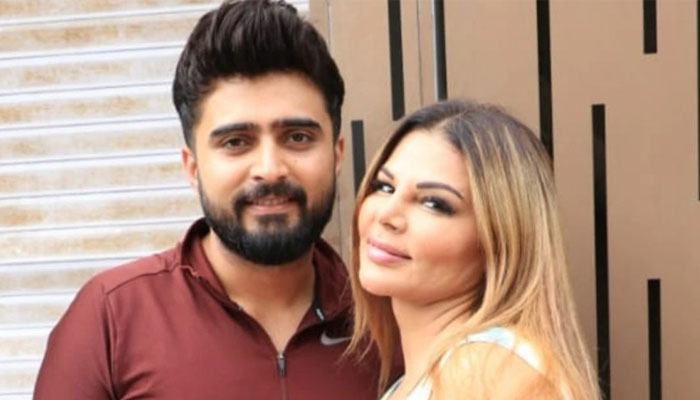 Rakhi Sawant has made shocking new claims about her ex-husband Adil Khan, sayin that he wants to kill her. 
According to News 18, Rakhi believes that even though Adil is imprisoned in Mysore jail after she accused him of domestic violence, he wants to exact revenge and kill her. 
She has also claimed that he has 'given her death contract to a killer in jail'. 
Talking to an Indian news portal, Rakhi said: "I am reading duas (prayers) to stay safe from enemies. I just found out that Adil is planning to kill me from jail. He gave my death contract to a killer in jail."
"All I have to tell him is that Adil, I have read the dua and I am sure Allah will accept my prayers. You cannot kill me, why do you want to do this? For property and revenge?" she questioned
Rakhi corroborated her claims with a voice note she said she had received from a 'well-wisher', in which the person said: "I want to keep my identity hidden and I am your well-wisher. There were few people in Adil's room, he asked a few people to make a deal to kill you."
The Bigg Boss finalist further said: "He has been planning for some time now, he was even holding you responsible in front of the superintendent and even ready to buy all the policemen here."
"Adil keeps calling me from the jail every day, keeps saying I love you, take me back. I told him that I have forgiven you but stay away from me," Rakhi added.
It is pertinent to mention that Rakhi parted ways with Adil earlier this year, and accused him of domestic violence and having an extra marital affair.